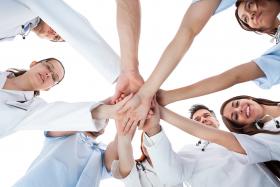 8120: HIPAA Training for the Medical Office 2018 (Providers and Staff)
---
NOT ELIGIBLE FOR PREMIUM CREDIT
---
This course will cover training for your office on HIPAA rules and regulations as well as best practices to remain in compliance.
Learning Objectives
Leave this course with a better and more cohesive understanding of HIPAA regulations as well as some best practices for remaining in compliance.
Time Requirement
31 minutes
Related Courses: 
For more information on HHS Guidance and FAQ's, please refer to this online self study: HHS Guidance on Patient Access and Charging for Medical Records 
Please choose the format you wish above: Individual or Group. If you are taking this course on your own, you will choose the individual training option. If you are presenting this training to a group, please choose the group training option.
Required Hardware/software