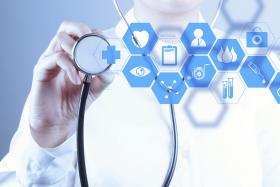 8122: HHS Guidance on Patient Access and Charging for Medical Records (Providers and Staff)
---
NOT ELIGIBLE FOR PREMIUM CREDIT
---
This course provides an overview of how the Department of Health and Human Services, Office of Civil Rights expects covered entities to process patient requests for access to their protected health information, as well as what may be charged for providing access. It also provides information regarding patient requests to send their PHI to third parties. 
Learning Objectives
After viewing this presentation, attendees should understand:
How to provide patients or their personal representatives access to PHI,
What can be charged for copies and how to calculate a "reasonable cost-based fee", 
When it is appropriate to send PHI directly to a third-party at the patient's request. 
Please choose the format you wish above: Individual or Group. If you are taking this course on your own, you will choose the individual training option. If you are presenting this training to a group, please choose the group training option.
Required Hardware/software