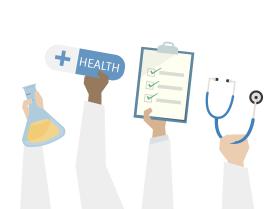 Live Webinar: Getting Paid in 2022 - What You Need to Know
Join us for a virtual webinar hosted by SVMIC. Registration instructions can be found under the registration tab.
---
No Premium Credit Available and No Payment Required
---
The COVID-19 pandemic has long-lasting effects on medical practices, one of the most important being the revenue cycle. This is no time to go into retreat mode. In this high-energy, educational webinar, national speaker and author Elizabeth Woodcock highlights the key changes in payment for medical practices in 2022. Take this webinar's tactics back to your practice to improve your bottom line in the coming year. 
You'll come away from the event with an action plan driven by insight into:
The impact of the No Surprises Act on your practice
An overview of the new CPT(r) codes that will go into effect in 2022
The future direction of telemedicine reimbursement, to include the new place of service code
The reimbursement changes for Medicare in 2022
And more!
Speaker: 
Elizabeth Woodcock, DrPH, MBA, FACMPE, CPC is a professional speaker, trainer, and author specializing in medical practice management. She has focused on medical practice operations and revenue cycle management for nearly 30 years. 
Target Audience
Physicians and Practice Executives