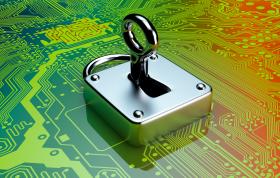 Cybersecurity Webinar: Security Risk Analysis - Step One of an Effective Cybersecurity Program
Join us for a virtual webinar hosted by SVMIC - the first in a series of webinars on cybersecurity. Registration instructions can be found under the registration tab.
---
No Premium Credit Available and No Payment Required
---
With cyberattacks continuing to impact the healthcare industry, having an effective cybersecurity program in place is not optional. The HIPAA Security Rule requires covered entities to conduct an accurate and thorough security risk analysis (SRA) of all electronic protected health information (ePHI) that is created, received, transmitted, or stored. Conducting an SRA not only meets the Security Rule's requirement, but it is also the first step in developing an effective cybersecurity program. 
Target Audience
Physicians, Administrators, Privacy & Security Officers 
Learning Objectives
Recognize systems and devices that create, receive, transmit or store ePHI
Identify system vulnerabilities and the threats that could exploit them
Develop risk management strategies to protect ePHI from cyberattacks as well as other physical and environmental threats