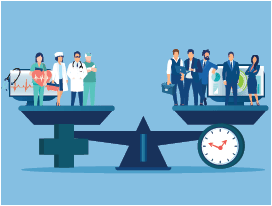 8225: Virtual Webinar - Reimbursement Reality 2024
No Premium Credit Available and No Payment Required
---
Discover how shifts in the health care landscape will impact your practice in 2024 - and beyond. In this dynamic presentation, national speaker, trainer and author Elizabeth Woodcock, DrPH, MBA, FACMPE, CPC gives you the lowdown on emerging trends that can pose both opportunities and threats to your medical practice in the coming year. You'll have a front row seat as Elizabeth shares today's hot button topics, such as:
Impactful trends shaping the reimbursement landscape for medical practices 
Reveal of the final Medicare reimbursement for 2024 - what specialties will feel pain, which ones gain
Overview of novel opportunities for payment, including care coordination from Medicare*
Summary of the CPT® changes for 2024, including the most-used office evaluation and management codes
Tips to avoid the 9% penalty for the 2024 Medicare Incentive Payment Program
Are you ready for 2024?
You'll walk away from this webinar armed with information and knowledge to understand how your practice can weather the storms and take advantage of the opportunities in the coming year.
*proposed; final rule expected in November 2023
Registration instructions can be found under the registration tab.
Please click the "Take Course" button above to proceed with registration where you will be prompted to provide the necessary information to save your spot for the webinar. You will receive an email prior to January 10, 2024 providing you with the webinar link you will need to attend the webinar. 
Webinar Attendee Requirements: 
Internet access
Webcam (preferred)
Audio connection 
*Best to attend the webinar from a computer or laptop as opposed to your mobile phone