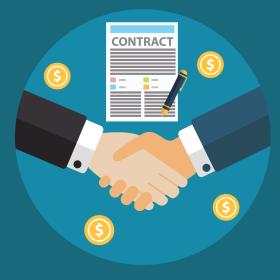 8130: Dissecting the Physician Contract
No Payment Required
---
NOT ELIGIBLE FOR PREMIUM CREDIT
When considering a new job or renegotiating your current position, compensation is a key concern. Maybe there are questions about benefits too, but it is not that simple for physicians. As important as what one gets is what happens if one leaves. This session addresses the major components of an employment agreement including the meaning of key language and sections. The rationale for inclusion of these elements and their potential impact are discussed along with pitfalls to avoid.
Learning Objectives
At the conclusion of this program, attendees should be able to:
The key elements of an employment and/or partnership agreement
Examine the rationale for including elements
Discover the incorporation physician compensation models, benefits, discipline, and non-compete clauses into the contractual setting
Please choose the format you wish above: Individual or Group. If you are taking this course on your own, you will choose the individual training option. If you are presenting this training to a group, please choose the group training option.
Required Hardware/software
Pop-ups must be allowed for this website