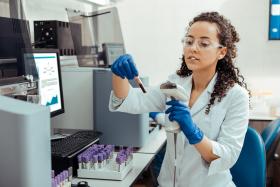 7215: Tracking Labs and Diagnostic Tests (Staff)
No Payment Required
---
NOT ELIGIBLE FOR PREMIUM CREDIT
---
This presentation will discuss some methods for and ways to improve patient safety through the tracking of labs and diagnostic tests.
Target Audience
Practice Managers and Office staff: Clinical and non-clinical
Learning Objectives
Understand why you should track
Identify essential elements of a tracking system
Identify best practices for handling test results, including critical values
Recognize the best ways of communicating test results
Time Requirement:
19 minutes
Please choose the format you wish above: Individual or Group. If you are taking this course on your own, you will choose the individual training option. If you are presenting this training to a group, please choose the group training option.
Required Hardware/software
Pop-ups must be allowed for this website