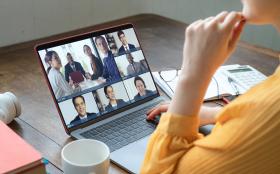 Fall 2020 Practice Management Virtual Series
Given the ongoing challenges of 2020, it has been difficult for many practice executives to maintain their professional development, especially on non-COVID related topics. While the world may look different, the business of medicine continues, and practice managers must stay current to survive. Recognizing the need for ongoing education, the Medical Practice Services Department (MPS) is hosting a six-part series on timely practice management topics.
Learning Objectives
Based on the newly revised MGMA-ACMPE Body of Knowledge (BOK), these sessions address the six domains essential to the successful practice manager including: 
Operations Management
Financial Management
Human Resource Management
Risk and Compliance
Organizational Governance
Transformative Healthcare Delivery
Registration Details:
Each topic will be presented by a consultant on the MPS team. Sessions are scheduled for two hours to provide ample opportunity for questions and answers. Class size is limited as well to provide an interactive experience. All sessions will be presented via Ring Central (virtual video app similar to Zoom). Attendees are encouraged to connect via a camera-ready device.
Price:
Free to all SVMIC members
PLEASE NOTE - above you see a list of sessions we are offering. Please click on the SESSION TITLE that you wish to register for. You will have to do this for EACH session you want to attend. Clicking the box and then clicking enroll will not work - we are currently experiencing technical difficulties with that process. Click the session title and then follow the steps instead.
 
You will be emailed directions for logging into the Ring Central video call after you register.
Required Hardware/software
Laptop or computer with a webcam ideal 
Need a One-On-One Virtual Consultation?
If you have a specific practice need on one of these topics or something else, please contact the MPS Department to schedule a one-on-one virtual consultation with a member of the team. Email Caron Shelton at CaronS@svmic.com with your question or issue to connect you to a consultant.