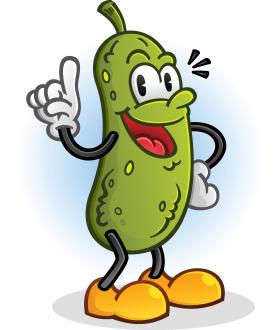 7219: Give 'Em the Pickle Video (Providers and Staff)
No Payment Required
---
NOT ELIGIBLE FOR PREMIUM CREDIT
---
This video presentation provides an entertaining and motivational message to help management and staff understand that the most important thing they can do in their office is to make sure that they "take care of the customer". The message is provided by Bob Farrell, founder of Farrell Ice Cream Parlors, as he outlines four key learning points that will illustrate how to do this effectively.
Target Audience
Practice managers and office staff: Clinical and non-clinical
Learning Objectives
Understand four key elements of customer service
Learn what it means to "give a pickle"
Recognize how to handle situations where service failed to meet the customer's expectations
Additional Customer Service information is available in the Online Self Study Course "Achieving Service Excellence" 
Time Requirement
20 minutes
Please choose the format you wish above: Individual or Group. If you are taking this course on your own, you will choose the individual training option. If you are presenting this training to a group, please choose the group training option.
Required Hardware/software
Pop-ups must be allowed for this website