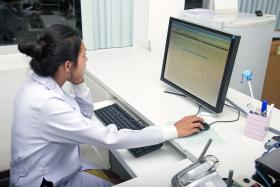 7181: Risks for Providers to Avoid when Documenting with EHR (Providers)
No Payment Required
---
NOT ELIGIBLE FOR PREMIUM CREDIT
---
This course will provide an overview of basic considerations for medical record documentation and will identify potential pitfalls associated with using certain features within an EHR, and how to avoid them.
Target Audience
Physicians and Advanced Practice Providers
Time Requirement:
19 minutes
Learning Objectives
Utilize documentation strategies to create a more accurate, relevant and defensible medical record.
Identify risks of electronic medical documentation, including the use of templates, auto-population, drop-down menus, cloned notes, and copy & paste.
Understand the hazards of delayed documentation.