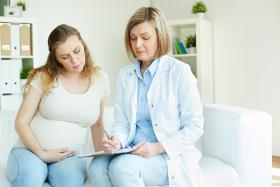 7140: 2021 Vanderbilt 47th Annual High Risk Obstetrics Seminar
Title  & Speaker
SVMIC is sponsoring a risk management session titled, "Decreasing Your Risk of Litigation", presented by attorney Tom Wiseman, JD from 11:15am-1:00pm. Physician policyholders that attend this session are eligible to earn a 10% premium credit. 
---
Registration
This SVMIC seminar is in conjunction with the Vanderbilt 47th Annual High Risk Obstetrics Seminar. There is no separate registration for this session. Attendees must register for the entire conference with Vanderbilt. To register for this conference, please log in and click the "Take Course" button located on the right side of this page.
NOTICE: All registrations must be completed and payments received by October 18. Registrations received after October 18 will not be honored.
---
Credit Awarded
CME Credit for Physicians
10% Premium Credit for Physician Policyholders
Franklin Marriott Cool Springs
700 Cool Springs Blvd
United States