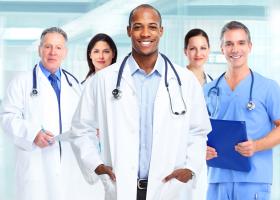 7087: 2017 Tennessee Society of Anesthesiologists
This SVMIC seminar is in conjunction with the Tennessee Society of Anesthesiologists Annual Conference.
This registration is for those attending only the SVMIC portion of the conference. 
Registration for the conference is separate.  Please go to: https://www.tsahq.com/annual-meeting/  to register.
Title: TN Opioid Crisis and an Update on the Laws
Speakers:
Rett Blake, MD
David Edwards, MD, PhD
Stephanie Vanterpool, MD
Mitch Mutter, MD
---
To register for this course online, please click the "Take Course" button located on the right side of this page.
To mail or fax in a registration form, you may download and print the registration form by clicking the following PDF link:
TSA 2017 Registration Form
---
Credit Awarded:
CME Credit for Physicians
10% Premium Credit for physician policyholders
---
20 Minute Rule
The Board of Directors has determined that physicians attending an SVMIC seminar for credit must participate in the entire program to qualify for a 10% premium credit. We will count in attendance only those participants who are signed in within the first 20 minutes of the seminar. Late arrivals will not be considered present for satisfaction of the 10% premium credit.
Hilton Downtown Nashville
121 Fourth Avenue South
United States